Jesse Jackson Case Raises Questions About Mental Illness Stigma
Friday, 13 July 2012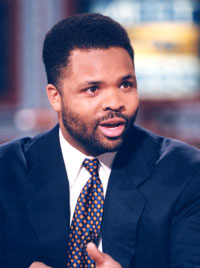 When celebrities come forward to talk about their experiences with mental illness, they are often applauded and admired for their bravery. More and more often, stars are taking to news shows and magazine covers to share their stories. But, as Congressman Jesse Jackson Jr. discovered last week, elected officialswith mental illnesses often do not receive the same response.
On July 12, the Huffington Post learned the reason for Mr. Jackson's "secretive medical leave",
announcing that the congressman is suffering from a "mood disorder" and is receiving inpatient care at a residential treatment center.
The official statement from Mr. Jackson's office offered no details about his whereabouts. "He is responding positively to treatment and is expected to make a full recovery," the statement said.
The term "mood disorder" typically refers to depression or bipolar disorder. While both of these disorders are usually treated on an outpatient basis, some cases do require hospitalization.
Mr. Jackson's absence has started a series of discussions about the perception of mental illness among elected officials. Representative Steny Hoyer (D-MD) told reporters, "People get sick, and when people get sick, they miss work. Everybody in America understands that. But I think the family would be well advised to give his constituents as much information as is appropriate." But does Mr. Jackson really owe his constituents such personal information?
The stigma against mental illness in the United States is strong. Even though an estimated 26.2% of American adults suffer from a diagnosable mental disorder in a given year, elected public figures, rarely disclose such information in order to avoid losing voters who might believe that an individual with a mental illness might not be able to perform his or her job. But even though he has a right to his privacy, journalist Torie Bosch of Slate.com worries that by not disclosing more information, "Jackson is missing a chance to perform a real public service. It is hard to escape the conclusion that his handlers have been reticent in part because of the pervasive stigma still attached to mental illness in this country—a stigma that, by remaining evasive, Jackson and his office are helping to perpetuate."
Whether or not Mr. Jackson chooses to come forward with more information, we at Families for Depression Awareness wish him a speedy recovery and hope that he, his family, and his friends receive all of the support and love they deserve in this difficult time. While Mr. Jackson could do a great service to the mental health community by sharing his story, we understand that right now, his first priority is his own health.