| | | | |
| --- | --- | --- | --- |
| Emmanuel College Hosts 'Strum Against Depression' | | | |
Tuesday, 19 November 2013
Last weekend, students from Emmanuel College's Psychology Club organized a benefit concert for Families for Depression Awareness. Aptly named Strum Against Depression, the event hosted several student and staff musicians who performed with their bands, a capella groups, and as soloists. The students held a raffle and offered attendants the chance to donate to the event. All proceeds have been donated to FFDA.
| | | | |
| --- | --- | --- | --- |
| Depression: a 'brain-based medical condition' | | | |
Monday, 18 November 2013
In the wake of a young man's suicide, a California newspaper published this article about recognizing signs of depression in adolescents. Here are some key takeaways from the article, according to Dr. Shashank V. Joshi of Stanford University:
| | | | |
| --- | --- | --- | --- |
| Writing Family Stories of Depression with Alexandra Styron, Video 5 | | | |
Monday, 11 November 2013
Why is it important to share our stories and talk about depression? We reduce stigma when we talk about depression. In the fifth and final installment of her video series, Alexandra reminds us that when we share our own stories, we fight that stigma head-on and that we can help others cope.
| | | | |
| --- | --- | --- | --- |
| A Tale of Two Brothers: Colin's Story | | | |
Thursday, 07 November 2013
A message from our volunteer, Colin, about why you should consider Families for Depression Awareness during this season of giving. Your donations are tax-deductible.

Andrew was a typical younger brother. He tried to annoy my brothers and me as much as possible but secretly looked up to us. He was a comedian and kids loved being around him because of his wacky sense of humor.
When Andrew began showing signs of depression, I could relate to what he was experiencing. I also suffered from depression while in high school. It wasn't until I told my parents and started receiving clinical care that the dark cloud hovering over me was lifted.
| | | | |
| --- | --- | --- | --- |
| Tell Your Story: Living with Asperger Syndrome and Depression | | | |
Friday, 25 October 2013

Have you or a family member experienced living with Asperger Syndrome and depression?
You may be able to share your story next March at a "Asperger Syndrome and Depression" conference presented by the Asperger Association of New England and Families for Depression Awareness. The program includes personal stories about living with depression and AS, provided by adults with AS and family members of children and adults with AS. You are invited to submit an application.
| | | | |
| --- | --- | --- | --- |
| Get Help for Stress on October 29th | | | |
Friday, 25 October 2013

Extraordinarily high levels of stress among the American workers, coupled with other negative health and wellness measures, brought down the overall U.S. ranking in an international study of how nations foster healthy, educated, and productive workforces. Our Coping with Stress and Depression webinar can help you learn to manage your stress!
| | | | |
| --- | --- | --- | --- |
| Families for Depression Awareness at The Kennedy Forum | | | |
Wednesday, 23 October 2013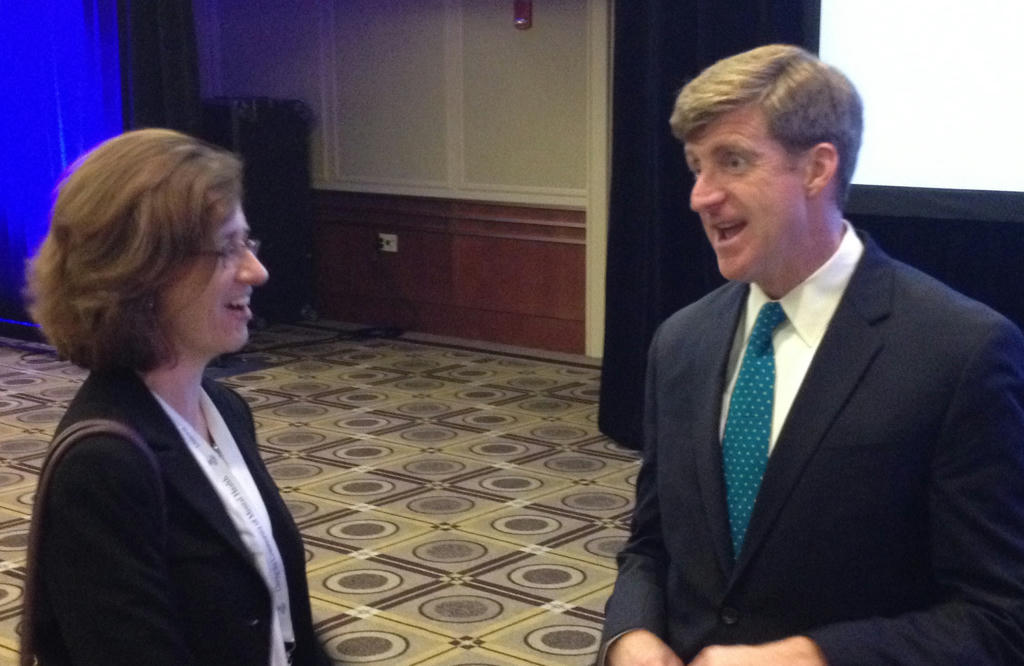 On October 24th, mental health advocates, thought leaders, and policymakers gathered in Boston to participate in The Kennedy Forum Inaugural Conference, convened to commemorate the 50th anniversary of President Kennedy's signing of the Community Mental Health Act, and engage in dialogue and planning for next steps for public policy.
Julie Totten, President and Founder of Families for Depression Awareness (FFDA) (pictured with former Rep. Patrick Kennedy), and FFDA's Director of Programs and Marketing, Susan Weinstein, attended to represent the interests of families in the advocacy arena. Prior to the conference, Weinstein remarked, "We are excited to be participating in The Kennedy Forum!"
| | | | |
| --- | --- | --- | --- |
| Writing Family Stories of Depression with Alexandra Styron, Video 4 | | | |
Monday, 21 October 2013
When Alexandra Styron went on a book tour to promote her memoir, she was often asked, "How does your mother feel about you telling this story?" In the fourth installment of our video series, Alexandra tackles the tough issue of sharing your family story of depression with integrity and generosity.
| | | | |
| --- | --- | --- | --- |
| Psychiatric News Highlights Care for Your Mind | | | |
Friday, 18 October 2013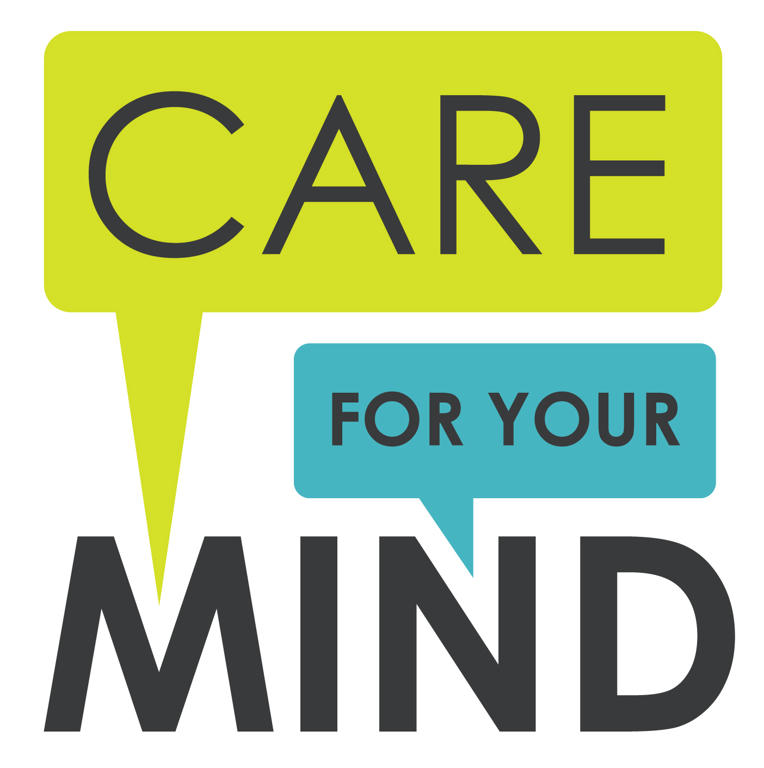 Help Shape the Future of Mental Health Care
Care for Your Mind helps you and clinicians to become better advocates, according to an article in the online Psychiatric News. Care for Your Mind, a collaboration of Families for Depression Awareness and the Depression and Bipolar Support Alliance, provides a forum for people with mood disorders and their families to engage with clinicians, advocates, policymakers, and interest groups to discuss public policy and the impacts of health care reform and government policy. Care for Your Mind is about how Washington, DC, and the actions in the state capitals affects our lives, as people with mood disorders and their families.
| | | | |
| --- | --- | --- | --- |
| Families: Stick Together When Coping After a Tragedy | | | |
Thursday, 17 October 2013
We were recently made aware of two teen suicides in a city near our headquarters in Waltham, MA. Our thoughts are with the family and friends of those two teens. When coping with a tragedy such as a suicide, it is important to stick together as a family. Here's a reminder of the actions families can take.