| | | | |
| --- | --- | --- | --- |
| Book Review: My Living Will by John Trautwein | | | |
Wednesday, 25 February 2015
On October 15, 2010, 15-year-old Will Trautwein took his life. Will was a good student, an athlete, a musician, and an incredibly loved brother, son, grandson, nephew, and friend. His family and friends were shocked by his death, as there did not appear to be any signs that he was struggling with anything like anxiety, depression or thoughts of suicide.
| | | | |
| --- | --- | --- | --- |
| Job Opening: Executive Director, Families for Depression Awareness | | | |
Wednesday, 18 February 2015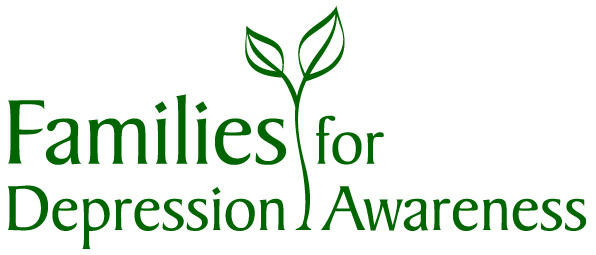 Families for Depression Awareness is seeking a visionary, dynamic, collaborative leader who can lead the organization internally and can interact with donors, other organizations, and the media to achieve the FFDA goals and objectives.
Reports to the Board Chair and Board of Directors
Location: 395 Totten Pond Road, Suite 404, Waltham, MA 02451
Job Summary
The Executive Director is accountable for the strategic and operational success of Families for Depression Awareness by leading the organization, including the staff, board of directors, advisory board, and volunteers to achieve its mission.
| | | | |
| --- | --- | --- | --- |
| Trying to Help a Loved One with Depression: Gail's Story | | | |
Friday, 30 January 2015
I would like to share my story about my ex-husband Lothar to help others recognize the symptoms of depression that our family lived with. My goal is to help erase the stigma of depression and eliminate the feeling of being alone that often affects the family members of those who suffer from depression.
| | | | |
| --- | --- | --- | --- |
| Offering Hope to Transgender People | | | |
Thursday, 29 January 2015
As someone who identifies as gender neutral and continually struggles with living in a body that I do not necessarily feel linked to, I could not help but see my own story reflected in the story of Leelah Alcorn, a transgender youth whose life was recently lost to suicide.
| | | | |
| --- | --- | --- | --- |
| Meet the New Interim Co-Executive Directors | | | |
Wednesday, 28 January 2015
Valerie Cordero and Susan Weinstein have been named interim co-executive directors of Families for Depression Awareness, succeeding founder Julie Totten, who recently left after nearly fourteen years at the helm. For two years prior to Julie's departure, the three worked closely as the senior management team.

"Having Valerie and Susan as interim leaders ensures that Families for Depression Awareness is in good hands and allows the Board to undertake a deliberate process to find the right person to be our next executive director," said Carol Thomas, chair of the board. "The Board is extraordinarily confident in their ability to continue expanding our programs and increasing our reach."
| | | | |
| --- | --- | --- | --- |
| Maybe Laughter Really Is the Best Medicine! | | | |
Monday, 26 January 2015
Researchers have recently begun studying the effectiveness of nitrous oxide, or laughing gas, in treating depression. Although many people who struggle with depression find relief from a combination of medication and therapy, there are some who still have a hard time finding wellness and may be suffering from what is often referred to as Treatment Resistant Depression. The prevalence of Treatment Resistant Depression has caused researchers to spend time seeking alternative, nonstandard options that may be more effective.
| | | | |
| --- | --- | --- | --- |
| New Findings on Teen Depression Raise Alarm | | | |
Tuesday, 20 January 2015
Adolescent cases of Major Depressive Disorder make up about 2/3 of eventual adult cases of depression. Yet even with such prevalence, only about a third of adolescents with Major Depressive Disorder are receiving depression-specific treatment, and about a third are receiving care from a mental healthcare provider. That such a small percentage of adolescents are receiving comprehensive treatment to address their depression is concerning.
| | | | |
| --- | --- | --- | --- |
| Visible Brain Differences in Those with Bipolar Disorder | | | |
Wednesday, 14 January 2015
Depression and bipolar disorder are often regarded, inaccurately, as non-medical conditions, so it is encouraging when new research reveals more about the actual medical and physical components of these mental illnesses. Not only does this provide some affirmation to those who may be struggling, but it also offers insight into specific types of treatment that may be effective.
| | | | |
| --- | --- | --- | --- |
| Changes at Families for Depression Awareness | | | |
Thursday, 08 January 2015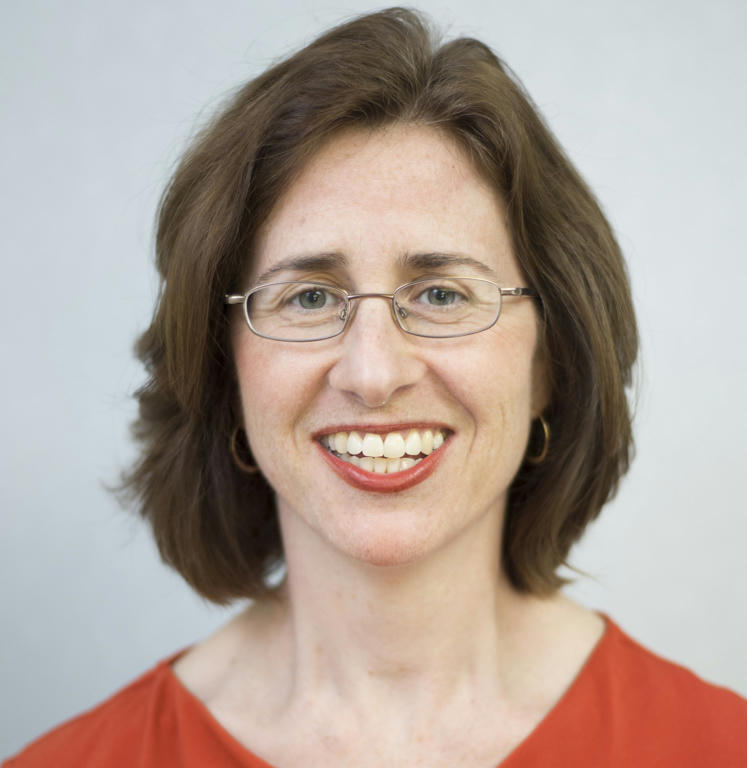 It has been 14 years since I founded Families for Depression Awareness out of my apartment as just a dream to raise awareness of depression and prevent suicides, which you have helped make a reality. Now the time has come for me to step down as executive director and start a new chapter in my life.

I am pleased to announce that Susan Weinstein and Valerie Cordero will take over as Interim Co-Executive Directors of Families for Depression Awareness working with Carol Thomas, our board chair and our entire dedicated board of directors and staff. Susan and Valerie have been working with me as a team for a number of years and are more than capable of running Families for Depression Awareness. I feel very comfortable leaving the organization with such strong staff and board leadership.
| | | | |
| --- | --- | --- | --- |
| Why I Support Families in Honor of My Son | | | |
Monday, 29 December 2014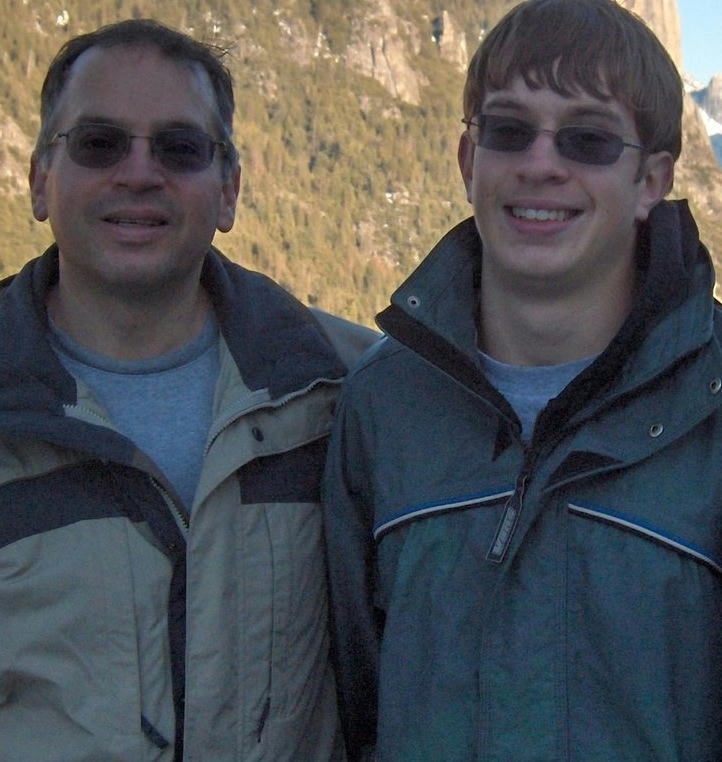 I lost my beloved 17-year-old son Alex to suicide four years ago. Alex was a smart high school senior who was interested in math and electric cars. He had a good sense of humor and planned to go to college. But, Alex was dealing with more than we recognized.